The principal matter have motivated us to create Greenyway, has been excessive packaging consumption around world. The reasons why this worries us both are:
First of all, consuming products packaged spends resources and energy, especially considering that in many cases we can get the same products not packed. Not to mention the added cost we must assume.

Second, many people, precisely to reduce the impact, reuse such containers without knowing that they are not suitable to be reused over and over again.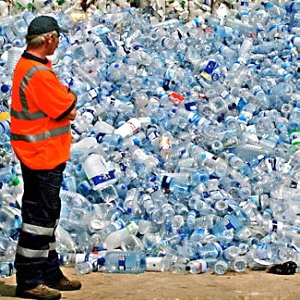 For this reason, the first project in which we are working is to manufacture stainless steel bottles, they are 100% BPA-free and reusable. Both factors imply significant savings and an incalculable ecological benefit for our enviroment.
We want these bottles have a design with a powerful message since we are also looking for that when to use them in public (in the office, on the mountain, in the Park, in the gym...) are also doing environmental awareness to people.
action would like to collaborate? We are thinking of good designs that comply with this third (and not least) aim, send us your ideas or designs and can we choose them for the final bottle. In this case as well as the satisfaction of participating in this cause, you recognize properly in www.greenyway.com, and you will give away the first bottles made with your design.
Update: Check out this other article where we are already receiving collaborations. thanks!