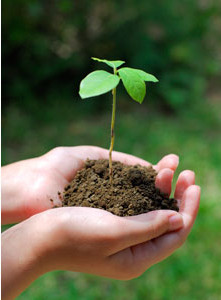 Information about the compensation of Greenyway program
At Greenyway we strive to improve the health of people, and also the environment.
With this goal in mind, our processes are respectful with the environment, but most importantly: our products seek to produce a significant improvement in this respect.
But we are also realistic, and although our activity involves a substantial improvement to the previous situation, it is impossible that our own activity, does not pose a true environmental impact.
This is why we have created the Greenyway compensation program. With this program we intend to actions complementary to our business that offset the realized impact.
We could perform these actions directly (and in fact we do it on a personal level), but to give greater visibility and rigour to this program, we prefer to do it through consolidated and recognized NGOs.
At the moment we have selected two NGOs, to make our contributions:
SEO Birdlife: recognized NGO in Spain, with a great activity in defence and recovery of natural spaces.
and
Kiva: NGO dedicated to manage microloans in third world countries. Access to our Kiva group and become a member.
Although we believe that this small contribution is necessary and very positive, we don't want to force anyone. And it is therefore, in the process of purchase you decide the amount and what NGOs will provide for the contribution. In fact if you don't agree, you can perfectly set at 0% the amount donated.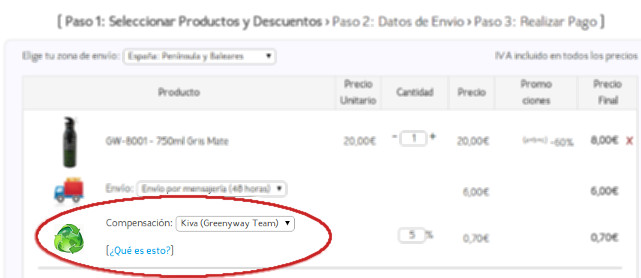 toparticipate! You decide how much.